Having dewy, blemish free and glowing skin is a dream for all brides. There's nothing better than seeing photos of yourself where you feel like you look healthy and happy! So after I did a shoot for Emma, I thought it would be great to share her tips with brides to be!
Emma McGreevy and I worked together on this shoot to showcase her work as a makeup artist. Emma who is based in London specialises in bridal and editorial work. I was so flattered when she approached me to shoot for her. I decided that as well as images of the girls faces close up, we should create a scene on location to tell
a story and create a nice vibe. As you can see we had a posh prosecco party in the woods. Some of the girls had recently become engaged so there was lots to celebrate. There was rain forecast for our beautiful shoot day which dampened our spirits the night before! However, on the day not a drop fell from the blue sky, much to our delight. Dappled sunshine, beautiful bouquets and floral crowns, stunning gowns, strawberries, champagne, laughter, friendship, shiny hair and of course flawless makeup! What's not to love? Speaking of flawless makeup – 'It's all about prep', Emma insists! The more you look after your skin, the easier it is to achieve the makeup of your dreams on one of the most important days of your life. Emma is very in tune with the do's an don't's of skin prep for your big day so here she offers some simple tips for achieving a flawless face. Knowing you look your very best will give you huge confidence for your wedding photos, and in turn a wedding album that will make your family, friends and of course yourself, swoon over!
Ensure a good skincare routine. If you can visit a skin expert and get your skin analysed 6 to 12 months before the wedding, do! It's worth the money! I cannot stress enough how essential your skincare routine is. It won't matter how good the make-up artist is, make-up that is applied to skin that hasn't been properly cared for and prepped well will not look its best. Facials every few weeks will make a very noticeable difference.
Cleanse, tone and moisturise twice daily. Thorough cleansing is essential! Avoid makeup wipes! Adding serums and products with hyaluronicacid can help hydrate the skin giving you a beautiful glow.
Do a home facial once a week. It's a lovely treat for your skin and a great way to relax – if you don't have the time – find it. When you get your wedding photos back you will thank yourself!
Wear an SPF under your makeup and on top of your moisturiser every day, all seasons! This is something you should do anyway and not just in the lead up to your wedding. Skin protection is essential, especially with some day to day products that can make the skin more sensitive to UVA and UVB rays.
Apply a lip balm at night to keep lips moist and plump. If you get super dry lips you can use a lip scrub or a baby toothbrush and gently scrub off dry skin, adding the balm after.
WATER is key! At least two litres a day. Hydrated skin looks beautiful and it can make a huge difference to your appearance, plumping up the skin and helping with fine, dehydrated lines in the face.
Do a makeup trial about 8 to 12 weeks before your wedding will settle your nerves on the day. This is where you discuss the look you're going for and what you're hoping to achieve – and allows you to become comfortable with someone you're getting up, close and personal with! The wedding morning is such a special part of the day and knowing you are happy and comfortable with your makeup artist is essential to making it as stress-free and enjoyable as it can be.
If you're looking for a photographer for your a special occasion or indeed your big day, please get in touch! Some of my wedding work can be viewed here. I'd love to have a chat over a cuppa.
– Emma is based in London but also travels on request. Contact her here!
– Hair by Hair God Alison Lavin
– Flowers by the talented Sandra of Grámór Designs
– Dresses from Zara, Boohoo and Asos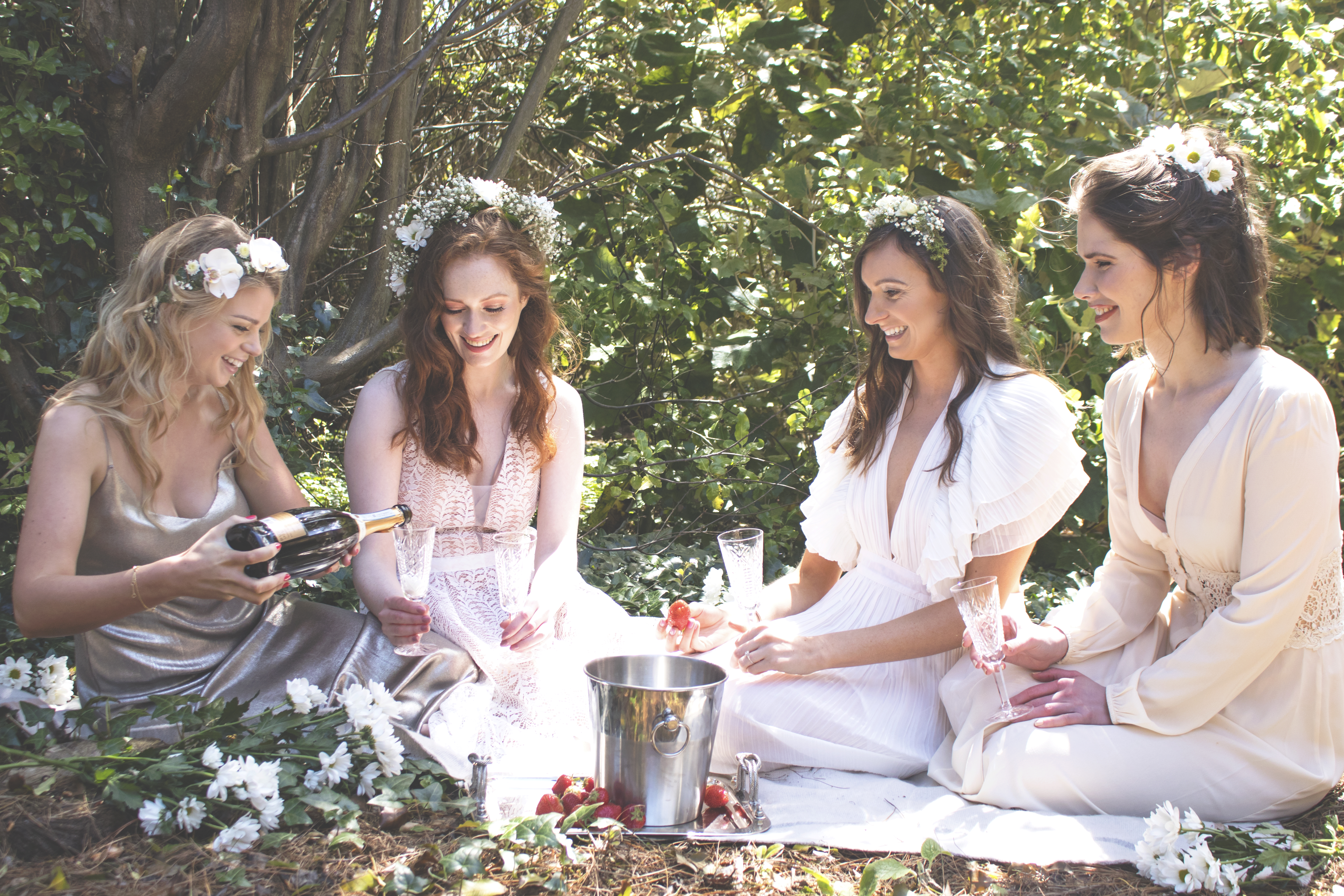 Questions about your big day? I'm always up for chats so give me a shout!
Thanks for stopping by,
Yvonne